Landscape Design Services
Transforming your outdoor space with beautiful landscape design is a great way to increase property value, minimize yard maintenance, and maximize functionality. Landscape design can help beautify your outdoor area and provide you with space your entire family and guests will come to enjoy. At Danshap Landscaping, we specialize in redesigning parts of your existing landscape or designing something completely new. We provide a number of services to help make the landscape design of your dreams a reality! Checkout our lawn care Vancouver service.
Our Garden & Landscape Design Services Include: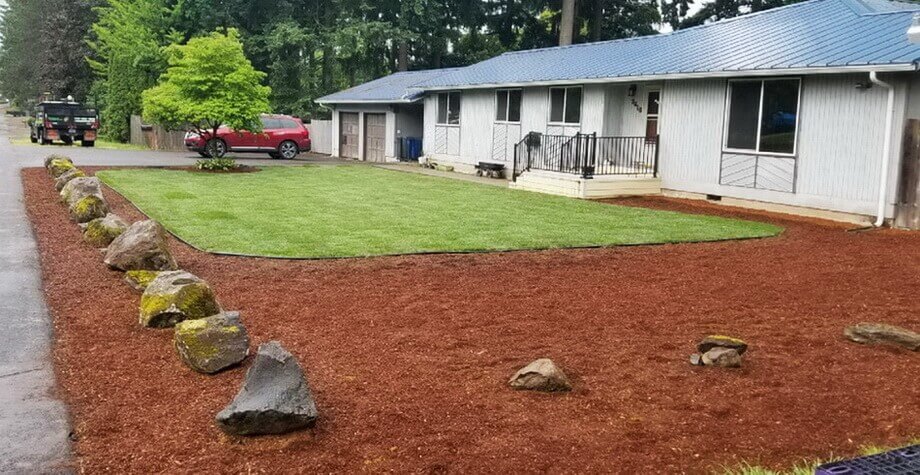 Choose Danshap Landscaping for Professional Landscape Design
At Danshap Landscaping, we love helping our clients envision the possibility of what their outdoor space could look like with our design process. We provide professional, top-notch services to make the most out of your front yard, back yard, and garden area. Whether you want to simply install a few new features or completely re-imagine your current landscaping, give us a call today!
Landscape Designing & Installation Process
Smart, functional landscape design requires professionals who are practiced in hardscaping, drainage systems, garden design, irrigation systems, and more. When you choose Danshap Landscaping Vancouver WA. for your next garden, front yard, or backyard design, you can trust we have the experience, tools, and resources to create a beautiful outdoor space.
Need a Free Landscape Design Estimate or Ready to Schedule Service?