At Danshap Landscaping, we believe that a beautiful lawn starts with the right foundation. Whether you have an overgrown yard with blackberries or vacant land that need brush mowing or land clearing, we've got you covered. After we have your lawn cleared and ready to go, it's time for the fun stuff! We can completely redo the area with a new landscape design, including sod installation and roto-tilling. Looking for heavy-duty land clearing? Check out our excavation service page.
Here's a list of the land clearing services we provide: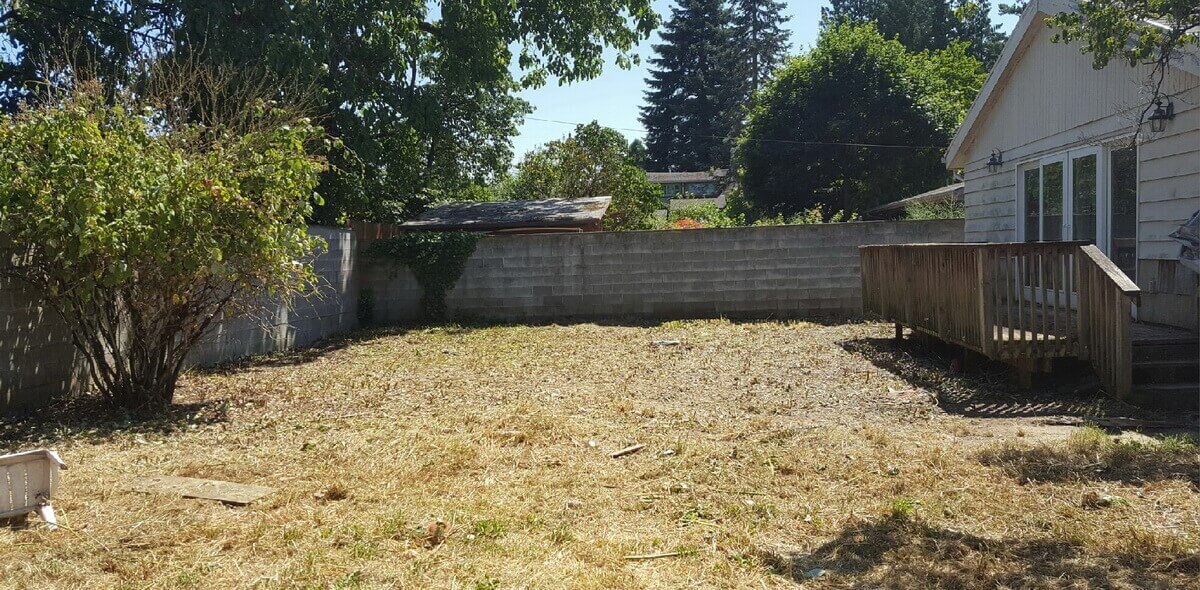 We take on the tough jobs that other landscaping companies aren't interested in
Brush Mowing
At Danshap Landscaping Co. Vancouver, WA, we offer mowing of tall thick grass and brush for both commercial and residential clients. Having brush and overgrowth on your property can make your land hard to access and basically unusable. Brush overgrowth can be unsightly, and if you have a property or piece of land that has not been mowed or maintained in some time, an overgrowth problem can be too difficult to remove with a home-mower.
Our high-end equipment can remove thick brush from an overgrown property in order to improve the value and appeal of your yard. We clean up, mulch, and remove all brush and overgrowth from your property. You will be left with usable, manageable space–and we can help redo your landscaping, too!
Blackberry Removal
Here in the Pacific NW, it seems like blackberries can take over almost overnight. They produce new plants from crown regrowth, from underground shoots called rhizomes, and from seeds that germinate in both spring and fall–they are really vigorous growers! When you also consider their thorns, their 25 year life-span, and their massive, gnarly roots, a blackberry bush problem can seem really overwhelming.
It may seem like removing blackberry bushes is an impossible dream for homeowners, but we're here to tell you: it's possible! We can remove any unwanted blackberries from your yard and replace it with a beautiful landscaping.
Ready to Schedule Your Land Clearing?