Seasonal Yard Clean Up Services
Danshap Landscaping understands how valuable your time is when it comes to balancing your work schedule and keeping your yard cleaned up. Our yard clean up and debris removal service includes full-service yard maintenance throughout any season of the year, which allows homeowners to enjoy their beautiful yard and lawn all year long. We provide quality service throughout the greater Portland OR and Vancouver WA areas.
Our professional yard clean up services include: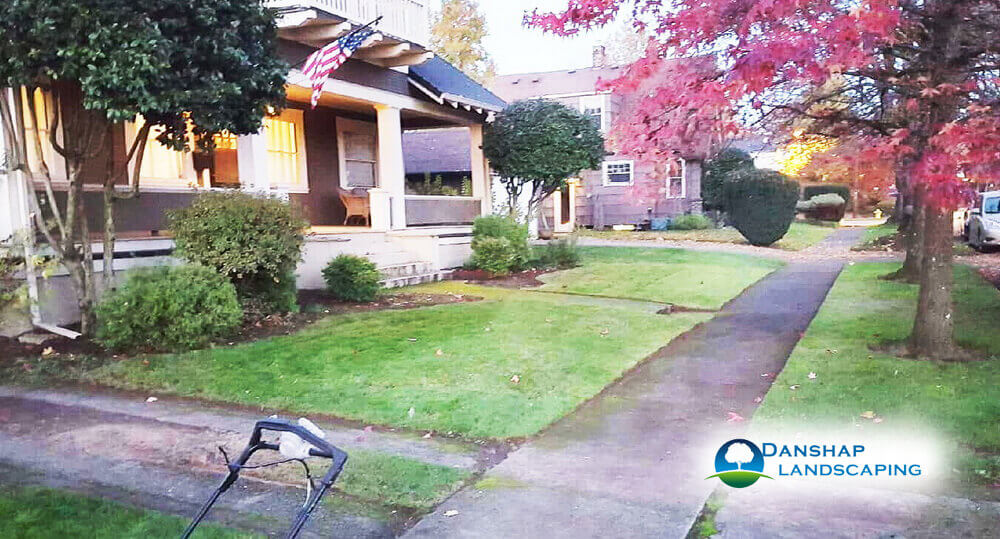 Why is Seasonal Yard Clean Up Important?
Seasonal cleanup, especially leaf cleanup, is important because it prevents the buildup of organic matter and debris. This can actually form a blanket and barrier between the sun and your grass that blocks out oxygen, water, and other important nutrients. Additionally, it can promote mold and fungus growth which can further damage your lawn.
Why Choose Danshap Landscaping?
Danshap is locally owned and operated serving Portland OR & Vancouver WA and surrounding areas. We believe in going above our client's expectations. Our professional landscape Vancouver WA services ensure your property will look pristine, no matter the season.
If you need professional yard clean up and landscaping services, call Danshap Landscaping today to get a free estimate or to schedule a service.
Need a Free Seasonal Yard Clean Up Estimate or Ready to Schedule Service?