Spring and fall are those times of the year that we start thinking about turning the soil in our gardens. Both of these season bring with them certain requirements for our gardens that must be done if we are to keep are gardens productive and healthy. What many gardeners don't know, is rototilling the garden is a little more involved than they may think. Roto tilling Vancouver WA. See also: Vancouver trimming and pruning services.
Roto-tilling process include: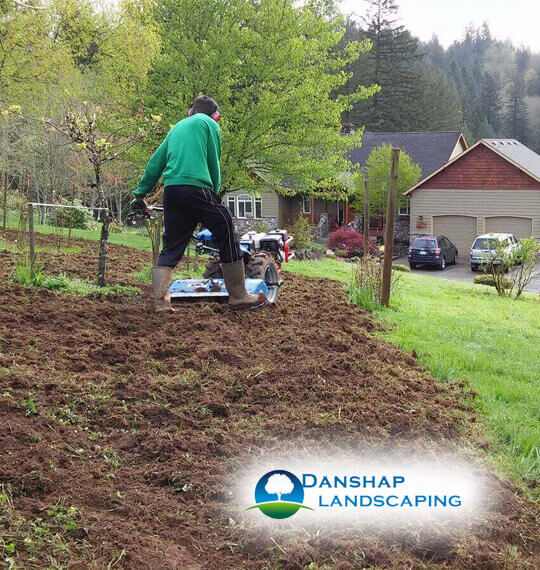 Roto-Tilling in the Fall:
Fall is the time of year to add soil balancers like lime and other stronger additives. To strong for spring time – it would be detrimental, or even fatal to seeds and young plants. If soil test require the addition of such items, add them with the minimum amount of rototilling possible. You can add compost and manure now instead of in the spring, allowing microorganisms, insects etc to get a head start for spring.
Spring Roto-Tilling:
Ideally, you will want to rototill your garden about 2 to 3 weeks prior to planting, adding your compost and manure at this time. This will allow the microorganisms, insects etc to re-establish (tilling upsets this balance temporarily) and begin their handy work prior to planting your seeds and transplants. Our Vancouver, WA landscaping is also a perfect option to ensure maximum growth for plants and seeds in the spring.
Need a Free Roto-Tiller Estimate or Ready to Schedule Service?